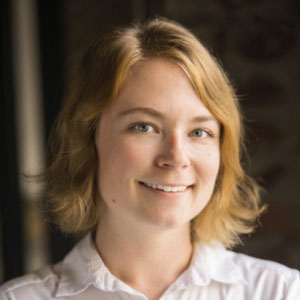 Carmen Wierenga
Associate Attorney
Personal Injury Attorney with Sally Morin Personal Injury Lawyers, PC
Carmen Wierenga has over seven years of experience in personal injury law. She started out as a paralegal and became a licensed attorney in 2021. She works as part of a tight-knit team at Sally Morin Personal Injury Lawyers, PC, helping clients who were injured in California, Hawaii and Washington. Carmen and the team focus primarily on traffic accidents (e.g. bicycle, motorcycle, pedestrian, auto and rideshare), and they handle other types of personal injury cases on a case-by-case basis.
As a bicyclist and a motorcyclist herself and living in the Bay Area, Carmen understands how a serious injury can upend a client's whole life.
Carmen prioritizes clear, prompt, and compassionate communication with her clients. She and the team at Sally Morin Personal Injury Lawyers, PC work to alleviate clients' stress by taking over all aspects of the case: compiling documents to build a strong case, communicating with insurance companies and medical providers, and prioritizing payment of medical bills. Carmen then pushes to maximize the insurance settlement and negotiate the client's medical expenses down, to get as much money as possible in the client's pocket at the end of the case.
Carmen received her JD from Golden Gate University School of Law, attending classes in the evenings and on weekends while working full-time as a paralegal. She received her undergraduate degree from the University of Minnesota – Twin Cities, where she majored in Environmental Science, Policy and Management.